Belgard paves the way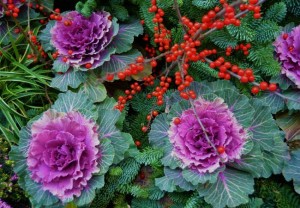 A.B. Seed (formerly known as Summit Lawn & Garden) has been providing Triad residents with beautiful, unique landscape plants as well as a wide array of gardening supplies since 1956.
Moving to the Piedmont Triad Farmer's Market in 1995 allowed A.B. Seed to expand and become the area's largest dealer in Garden Fountains and Belgard Pavers. A.B. Seed's knowledgeable staff can show you how to develop an outdoor "Garden Room" from product selection to contractor estimates.  We have a large selection of Wild Bird feeders and houses, Wild Bird Feed, Suet, Garden Supplies (fertilizers, insect and disease control products, Organic Options), glazed pottery, concrete planters, benches, bird baths and statuary and a large retail store with unique Home Decor items and gifts.  At A.B. Seed you will find a large selection of seasonal plants including annuals, perennials, flowering shrubs, trees, Citrus and Tropical Plants.
Store Hours:
Monday through Saturday: 8 a.m. to 6 p.m.
Sunday: 8 a.m. to 6 p.m.
 A.B. Seed, Inc  
2914 Sandy Ridge Road.  Colfax, NC 27235  
336-393-0214
Located in the Piedmont Triad Farmer's Market
Serving Greensboro, High Point, Oak Ridge, Kernersville, Winston Salem
and Surrounding areas